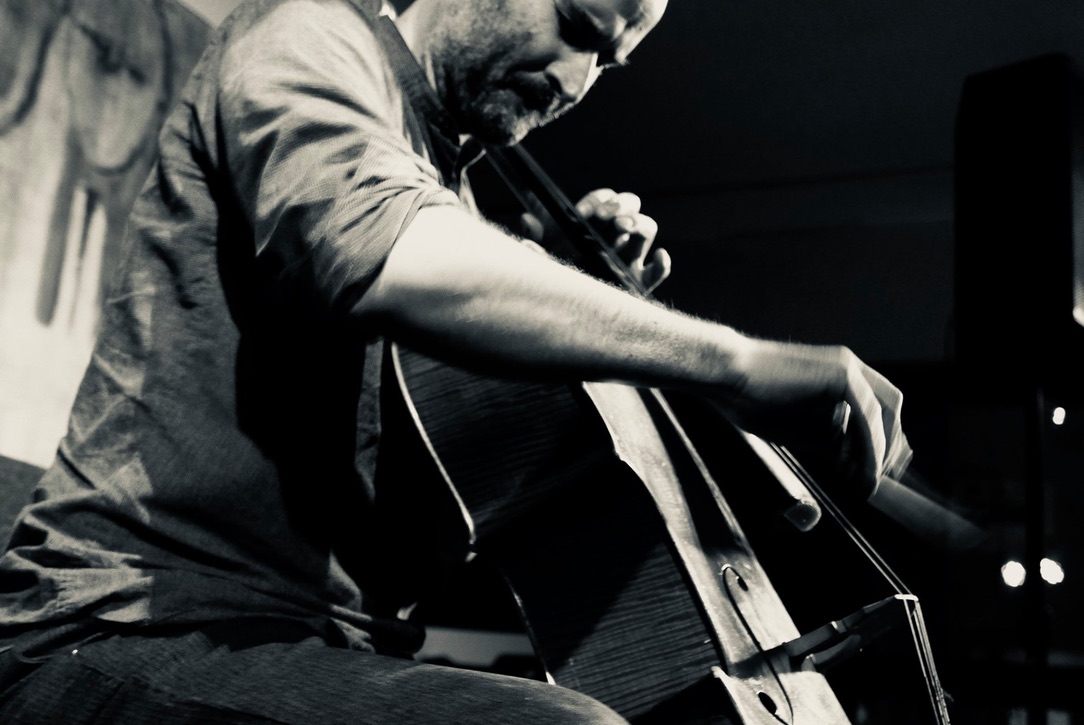 Francesco Guerri, cellist and composer, was born in Cesena in 1977. He graduated from the Conservatory of Music "B. Maderna in Cesena with the highest marks in 2000. Immediately after the exam he escapes from the building with Shostakovich's beloved first cello concerto under his arm and never returns. Since then he has approached improvised, electro-acoustic and rock music.
He played with: Tristan Honsinger, Carla Bozulich, Jessica Moss, Ches Smith, Cris Corsano, Edoardo Marraffa, Pasquale Mirra, Domenico Caliri, Fabrizio Spera, Fabrizio Puglisi, Alberto Fiori, Vincenzo Vasi, Laurence "Butch" Morris, William Parker, Nicola Guazzaloca, Silvia Bolognesi, Cristiano Calcagnile, Gianluca Petrella and many others.
He also collaborates with: Teatrino Clandestino, Teatrino Giullare, Francesca Grilli, Chiara Guidi – Societas Raffaello Sanzio.
He has dedicated himself for years to an original solo repertoire that sees him perform, in festivals such as: Roma Europa festival, Sudtirol Jazz festival, Moers Festival (D), Umbria Jazz, Long Harms Festival (R), Meteò (F), Open Music Festival, Isole che Parlano. 
In 2015 he was invited to play at the Paolina Chapel of the Quirinale Palace in Rome and in 2019 he presented his new solo album, "Su Mimmi non si spara!", at the Rai headquarters in Via Asiago in Rome for Radio3 Suite Jazz.
Since 2001 he has worked for the Day Hospital of Psychiatry and Psychotherapy of the Developmental Age in Bologna, dealing with disorder in teen age.